This Page Belong to Kavinstar Latest Posts about Paper Shredders, Bill Counters, Currency Detectors, Laminators and Binders.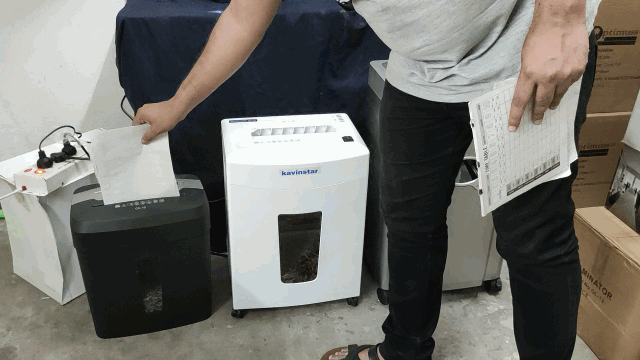 Paper Shredder used to cut or destroy document paper in Government organizations, businesses, and private individuals use shredders to destroy private, confidential, or otherwise sensitive documents. Privacy experts often recommend that individuals shred bills, tax documents, credit card and bank account statements, and other items which could be used by thieves to commit fraud or identity theft.
at Kavinstar Paper Shredder available in strip cut, cross cut, micro cut & dot cut types in category by uses like personal paper shredder, official paper shredder, departmental paper shredder, industrial paper shredder, high volume paper shredder etc.
Currency Counting Machine is a machine used to count the cash fastly in accurate manner Machine typically provide the total count of all money or count off specific batch set of storage. KAVINSTAR Providing you the best range of Money Counting Machine such as Loose Note Counting Machine, Money Counter with Fake Detector, Money Counting Machine with Fake Note Detector and Currency Counting Machine With Fake Note Detector with effective & timely delivery.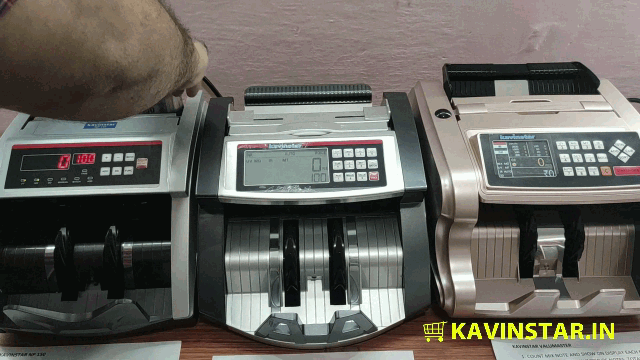 We also manufacture Bundle Note Counting Machine and Manual Fake Note Detector UV Light Box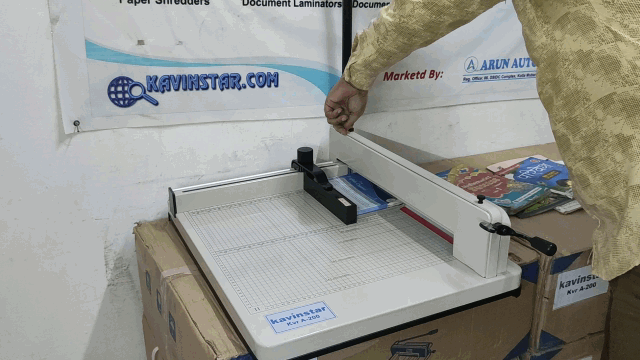 We are a renowned manufacturer of a wide variety of Paper Cutters that brings unmatched and qualitative performance.
                                               Range of our product includes Paper Cutter-Economy, PVC / Heavy Paper Cutter, Digital Display and Control Paper Cutting Machine, Disc Cutters, Visiting Card Cutter, Ream Cutter and Creasing Machine. Its features are like fine finish, durable performance and superior strength. Type your paragraph here.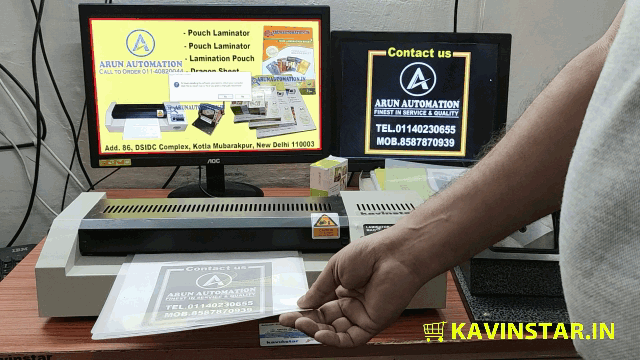 Pouch Laminators are the most popular laminating machines used to laminate ID card, document, paper etc. Pouch laminators come in different shapes and size.
The most common size pouch laminator is usually 12″ although machines up to 24″ are available. These machines use a lamination pouch that is usually sealed on one side. The inside of the pouch is coated with a heat-activated adhesive that sticks to the product your laminating as it runs through the machine for protection of your documents.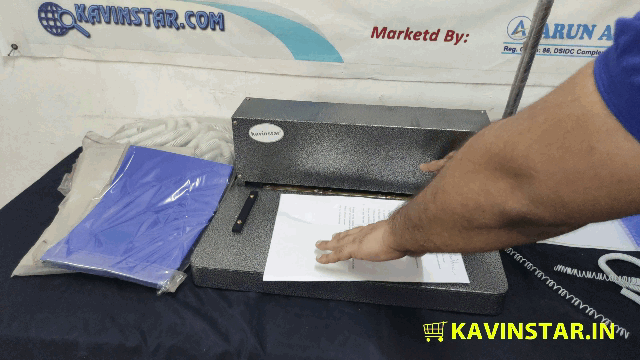 Spiral binding, also known as coil binding, is a commonly used book binding style for documents. This binding style is known by a number of names including spiral coil, color coil, colorcoil, ez-coil, plastic coil, spiral binding, plastikoil and coil bind. Documents bound with helical coil (usually called spiral coil) can open flat on a desk or table and offer 360 degree rotation for easy note taking. This binding style is durable and is often used for documents that need to be mailed. Spiral coil binding spines are also available in more colors and sizes than other binding styles.
We also manufacture different kind document binders such a comb binding machine, wire-o binding machine, thermal binding machine etc.
[TheChamp-Sharing]
[ratings]