Welcome to Kavinstar India Online Store Buy:
Cash Counting Machines, Fake Note Detectors, Paper Shredder Machines, Paper Cutter Machines, Spiral Binding Machines, Lamination Machines with Accessories.
⭐Kavinstar India⭐
Banking, Business, and Office Automation Products
Owing to the massive knowledge.
Dealers are also welcome who are looking for purchasing in bulk quality
Our products are widely appreciated for their superior quality and price
We are very happy serving many banks and private and Government sectors.
Cash Counting Machines with Fake Note Detector.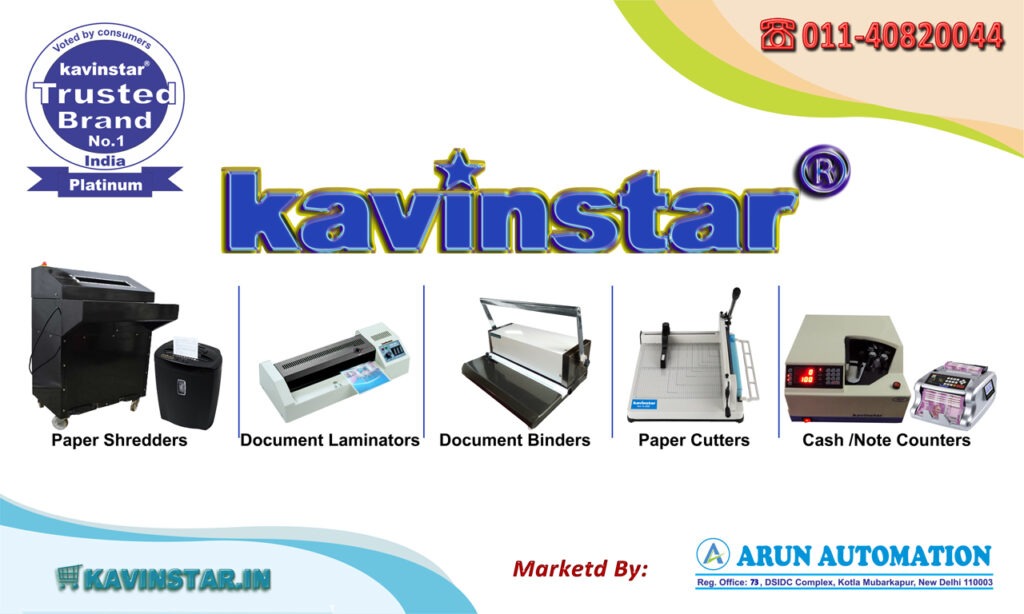 Why You Should Buy Cash Counting Machine with Fake Note Detector from Kavinstar. Our cash counting machine with a fake note detector is built with high-quality sensors. Its mechanical parts detect the most advanced Indian Fake Notes with smooth counting. ​
Top 10 Cash Counting Machines in India, Top 10 Paper Shredder Machines
Cash Counting Machines Manufacturers & Wholesalers in India
Bank-Grade Multi-Currency Mix-Value Note Counting Machine with 2CIS Fake Note Detection for INDIA (INR), US DOLLAR (USD), (EURO) EUR, BRITISH POUND (GBP), AUSTRALIAN DOLLAR (AUD), CHINA (CNY), HONG KONG DOLLAR (HKD), ARAB DIRHAM (AED), NEPALESE RUPEE (NPR), SINGAPORE DOLLAR (SGD).
Cash Counting Machines in Delhi, Best Cash Counting Machines in India,