Fake Note Detectors UV Light (Bank Cheque Validator)
Fake Note Detectors such as Note Detector Machine, Fake Currency Detector Machine is UV light and magnifying glass-based manual /self fake note detecting systems.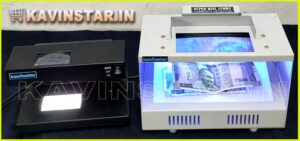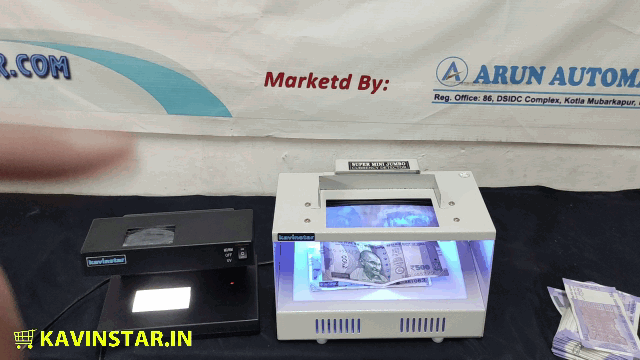 This kind of device is available with Fiber and Metal Body used for  UV Watermark Detection with Compact and portable, easy to use, Powerful UV Light Detector. Fake Note Detector Machine Manufacturer and Wholesale Distributor for all India from Delhi.
KAVINSTAR® Super Mini Jumbo Fake Currency Detector
KEY FEATURES
This model is having enough space for holding a bundle of 50 to 75 number notes at one time.
It is capable of magnifying the money or notes to 10X times of the actual size.
The model is having a reflector on three sides for increasing
ultraviolet (UV) effect and better visibility of fake notes.
Option available for a fixture of the machine on the table.
It is having 2 types of lights as UV light & White light for checking any types of documents and notes.