India's Best Cash Counting Machine Suppliers in Delhi. Kavinstar (Brand) are one of the leading manufacturers, suppliers and traders of a wide range of the finest quality of Currency Counters & Fake Note Detector. Inclusive of Loose Note Counting machine, Bundle Note Counting Machine and Fake Note Detector Machine. We offer a wide range of products.
Telephone ☎️. 01140230655 Mobile📱 and WhatsApp 9818409728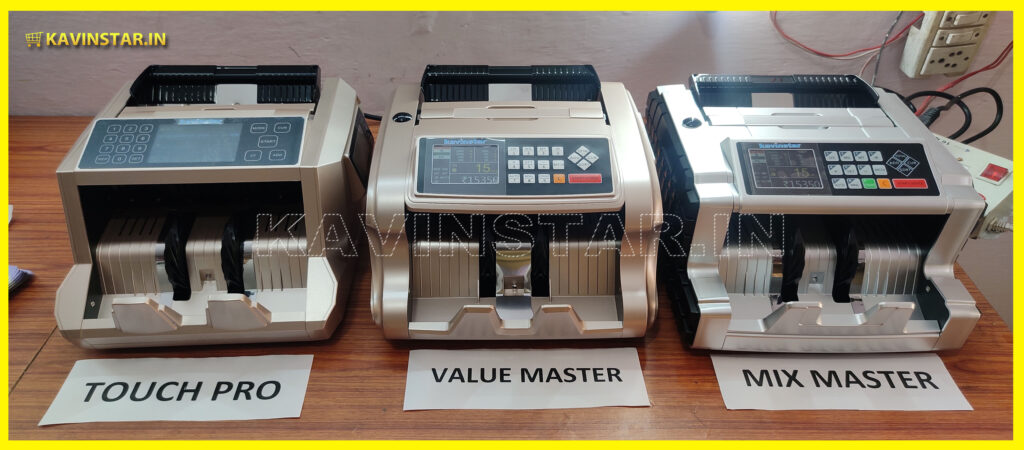 For engineering the offered range as per the industry set norms and regulations. The latest machinery and equipment are used by our team of professionals. Used in various banks, shops, departmental store and government offices.
The Kavinstar Currency Counting Machines and Fake Note Detectors are known for their:
1.) Easy installation,
2.) User-friendly operation,
3.) Minimum maintenance,
4.) Long Working Life.
Large production line has helped us in meeting the bulk assignment. Within the assured time frame at the customers' end. Quality of the offered range of detectors and currency counters is our utmost priority and it is never compromised at our end. Before dispatch at the customers' end the offered range of note counting machines and fake note detector are packed with standard packing to avoid any damage while transportation.
Arun Automation is one of the best cash counting machine suppliers in Delhi, India.
Apart from this, we advise you to be aware of duplicate brands of the same name. Only choose the products that have claimed to be and have written 'Sold by Arun Automation' on them.
For Bulk Enquiry / Retail Enquiry Please contact (in Hindi) by WhatsApp or Call to Mob. #8587870939 or #9953968896, Tel. #01140230655, Add: 73, DSIDC Complex, Kotla Mubarakpur, New Delhi-110003 (Office Hour 10:00 am to 06:00 pm, Working Days Monday to Saturday, Sunday Closed)
[TheChamp-Sharing]