Get Advanced Money Counting Machine Price in Delhi, India. Contact us Telephone ☎️01140230655, Mobile? & WhatsApp 9818409728. Prices and More Details Visit Our Website https://kavinstar.in
| Type | Approximate Price |
| --- | --- |
| Automatic money counting machine | Rs. 5,500 and above |
| Semi value money counting machine | Rs. 7,500 and above |
| Top loader money counting machine | Rs. 10,500 and above |
| Mix value money counting machine | Rs. 12,500 and above |
https://kavinstar.in/product-category/currency-counting-machines/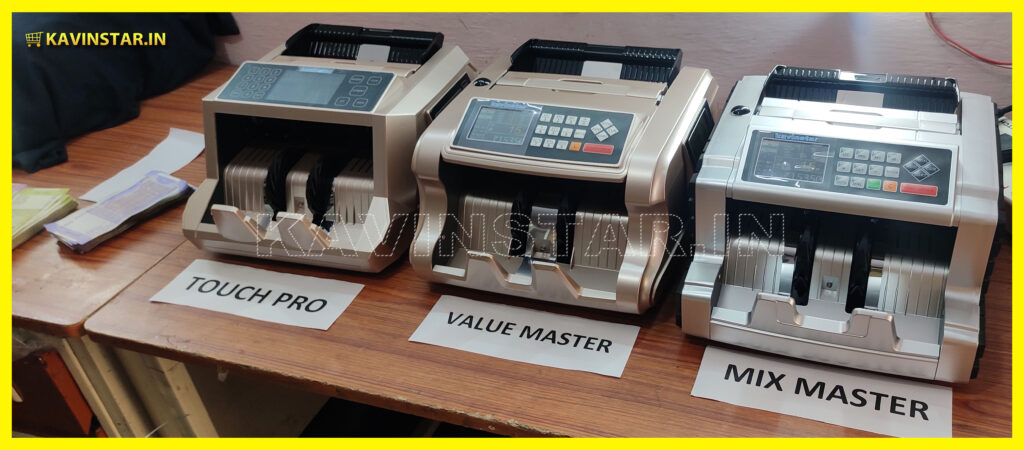 Advanced Money Counting Machine with Fake Note Detector
Having a funfair, exhibition or anytime you need to deal with cash. here's a versatile cash counting machine with all the features. you require for accounting for your money & ensuring detection of fake notes. Easy, fast & dependable.
Detection technology: Magnetic sensor, UV sensor, watermark sensor, automatic narrow-note, broken-note, fake note detection
Automatic start and stop batch, adding and self-examination functions
Counting Speed: 1000 notes/minute
Counting Display: 1 – 999, Preset Batches: 1 – 999
Display Type: LED 8-8 segment display and separate extension display.
Budget-friendly note counter with fake currency detector in India. It comes with an external display, which comes in handy where there is a need to let the customers know the data
We Bring the Best Money Counting Machine Price in Delhi, India.
Apart from this, we advise you to be aware of duplicate brands of the same name. Only choose the products that have claimed to be and have written 'Sold by Arun Automation' on them.
For Bulk Enquiry / Retail Enquiry Please contact (in Hindi) by WhatsApp or Call to Mob. #8587870939 or #9953968896, Tel. #01140230655, Add: 73, DSIDC Complex, Kotla Mubarakpur, New Delhi-110003 (Office Hour 10:00 am to 06:00)
[TheChamp-Sharing]