Buy Best Bill Counter Machines with Fake Note Detector in India. – KAVINSTAR Provides No.1 Best Bill Counter Machines with 100% fake note detector machine shopping store Check Price in India and Buy Online. All Our KAVINSTAR Bill Counter Machines Latest Model Bill Counter Machines with Software Updated to Count all types of Old Indian Rupees & New Indian Currencies INR2000, INR500, INR200, INR100, INR10 etc., with 100% Fake Note Detections to detect all Image & Super Fake Notes in Uttar Pradesh, India. Call or WhatsApp 9818409728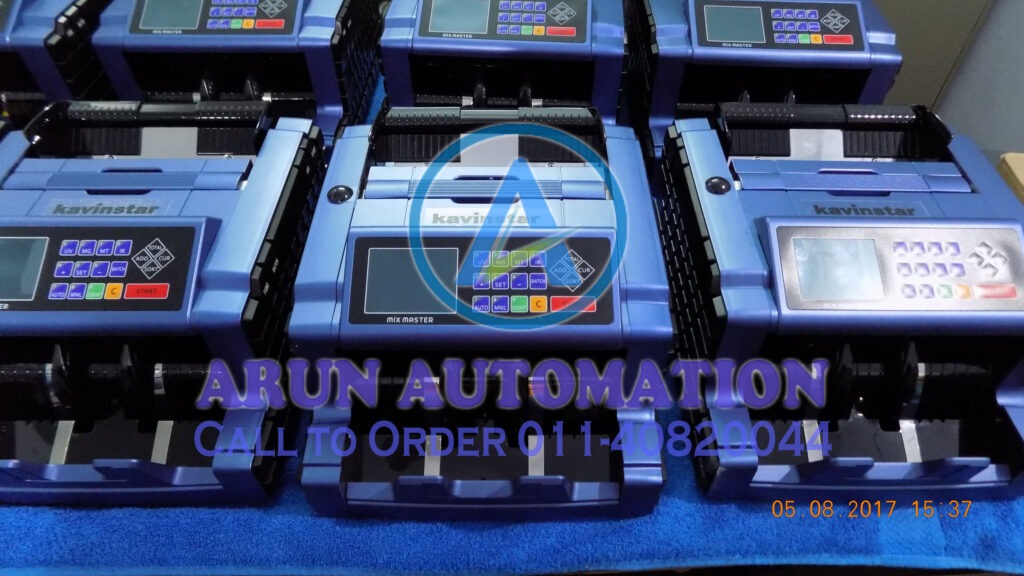 KAVINSTAR Well Known Bill Counter Machines Manufacturers and Currency Counting Machines Suppliers providing all types of Cash Counter Machines, Currency Counting Machines, Bill Counters, Banknote Counters, Note Counting Machines, Money Counters, Bundle Note Counting Machines, Note Sorting Machines, Bill Money Counters etc., for Banks, Finance Offices, Industries, MNC Companies, Shopping Malls – Complex, Multiplex Theatres, Hotels, Restaurants, Clubs, Hospitals, Schools, Colleges, Cash Collection Centers and CIT"s spanning across Uttar Pradesh, India.
All Our Bill Counter Machines are Highly demanded all Over Uttar Pradesh, Madhya Pradesh, Punjab, Bihar, Haryana, Gujarat as well as Dealership Network throughout Rajasthan, Faridabad, Lucknow, West Bengal – Jharkhand, Gurgaon, Uttarakhand, Delhi, Chandigarh -Azamgarh, Kanpur, Pune, Agra, Ghaziabad – Mathura, Ranchi, Bhopal, Haridwar, Dehradun, Himachal Pradesh, Maharashtra, Mumbai, Vadodara, Ahmedabad, Surat, Kota, Jabalpur, Ranchi, Kolkata, Patna, Sonipat, Dehradun, Panipat, Delhi, Uttar Pradesh, Maharashtra, Odisha, Chandigarh, India.
KAVINSTAR Bill Counter Machines Company also supplies Odisha, Bhubaneshwar, Sitapur, Delhi District, Uttar Pradesh. Bill Counter Machines
Functions and Features:
Fast and Accurate Cash Counting with a Speed of more than 1000 Notes / Minutes.
100% Fake Note Detection with UV,MG, IR technology for Double or Half Notes.
Automatic Start, Stop and Clearing
Sales & Service By – Arun Automation 73, DSIDC Complex, Near Bapu Park, Kotla Mubarak Pur, New Delhi, DL 110003 Contact Number: 011 4023 0655 / 8587870939 Email: [email protected] Contact Us Any Inquiry about product or service call us between 10 am to 6 pm Mon- Sat.
[TheChamp-Sharing]