Heavy Duty Paper Shredder Machine India. Paper shredder play a very big role in confidential documents from Shredding outside the office. Use to destroy all your non-disclose deeds, records, account papers, catalogs, files and vouchers etc.
Heavy Duty Paper Shredder Machine Key Features.
High Capacity Shredding up to 25 sheets
Continuous run time up to 20 minutes
60dB low noise operation
Auto start and manual reverse
30 liter large pull out waste basket
Protective Advanced Cooling System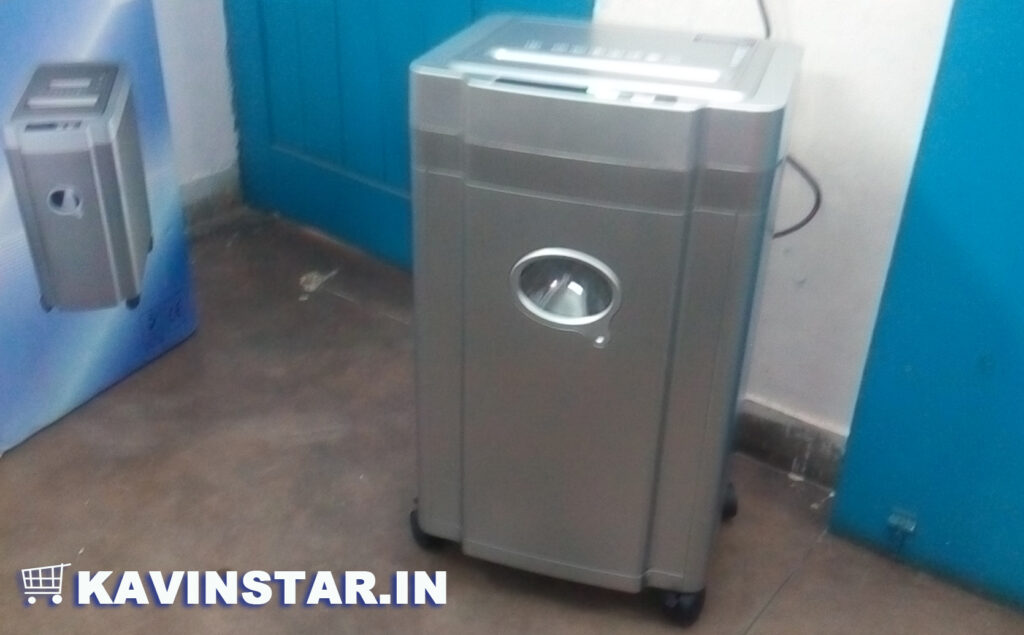 As the word define basically use in large Quantities of shredding Documents. That work in big scale crash papers for the bulk users. Call The Arun Automation +91114030655 (between 10am to 6pm, Mon. to Sat. for Best Prices.
You can choose a machine depending on the number of papers for shredding in a day. You can take staples, u pins, CDs, credit cards etc. Effortlessly, the larger machines can even shred a full bunch of papers with file clips etc. as it is.
These Made in INDIA shredders from Kavinstar are very durable. Easy to repair and maintenance free. Sold extensively in India and export worldwide. This is an exceptionally simple. Low cost yet very efficient shredding machine that will pay back fast.
This machine is very useful when there is a lot of papers for shredding. These machines can run non stop for long periods. You can put many sheets together so shredding is very fast.
We are the leading supplier of Shredder Machine Kavinstar Make in India. Waste Document Shredder Up to 50% quieter than other shredders. Only 54 DBA operating noise for a minimum disturbance on the phone or in conversation.
A very heavy duty continuous feed and very high volume paper shredding machine. Design to accept the load of a number of office departments paper shredding.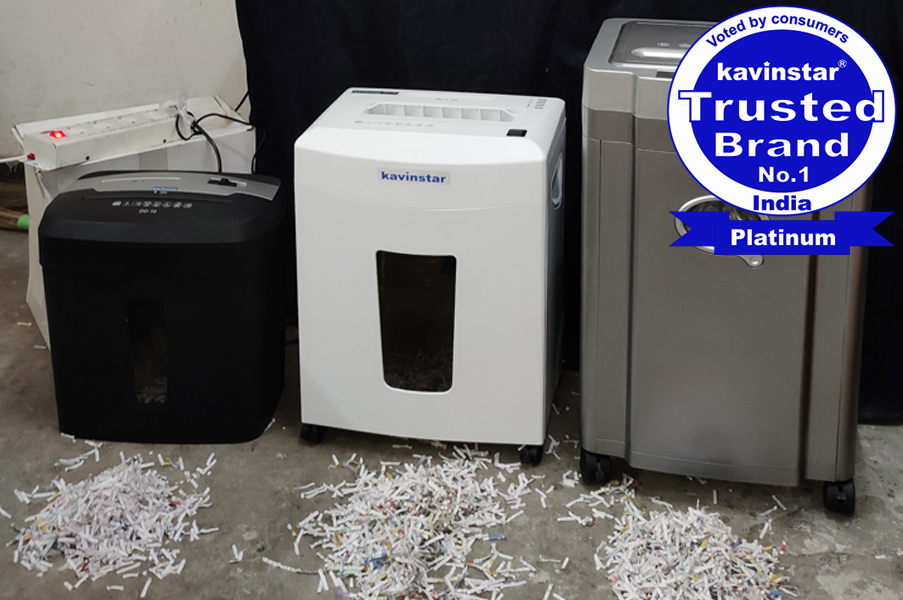 Quality available of the best shredder to our clients at competitive prices. 20 paper shred at a time best use in office. Factory & home Can shred Paper and Mono Cartons.
Buy Heavy Duty Paper Shredder Machine India
Contact us at Arun Automation.
Add: 73 &74, DSIDC Complex, Near Bapu Park, Kotla Mubarak Pur, New Delhi, DL 110003
Hours
Working Day – Monday to Saturday
Sunday Off
10:00 am – 06:00 pm
office hours
[TheChamp-Sharing]