The Best Pouch Lamination Machine Dealers in Delhi. Contact ☎️ 01140230655, 📱 & WhatsApp 8587870939 and Get the Best Deals on Lamination Machine and their Accessories direct from top manufacturers, suppliers, exporters, traders, dealers, manufacturing companies, retailers, producers, Delhi, India. दिल्ली में पाउच लेमिनेशन मशीन के डीलर.
Lamination machines are one of the important tools, be it home, office, school, or print shops. They help to protect, preserve and enhance documents of all shapes and sizes with thin films of plastic. These are simple and easy to operate as well. In schools, they are useful in protecting the bulletin boards and posters. In offices, they are used where badges and licenses are made.
Price of Pouch Lamination Machines
Buy Best Pouch Laminators at affordable prices with a 1-year warranty
| | | |
| --- | --- | --- |
| Brand | Min Price | Max Price |
| Kavinstar | Rs 3200/Piece | Rs 12000/Piece |
| Growlam | Rs 4500/Piece | Rs 10490/Piece |
| GMP | Rs 19500/Piece | Rs 27500/Piece |
| Hindvanture | Rs 3000/Piece | Rs 8000/Piece |
Whether you want to preserve your family photos or documents or enhance the look of your company ID cards, laminating them can be a wise choice. These machines prevent all your documents or certificates from moisture and environmental damages. Some machines can add colors and contrast to the print and give your project a smooth finish.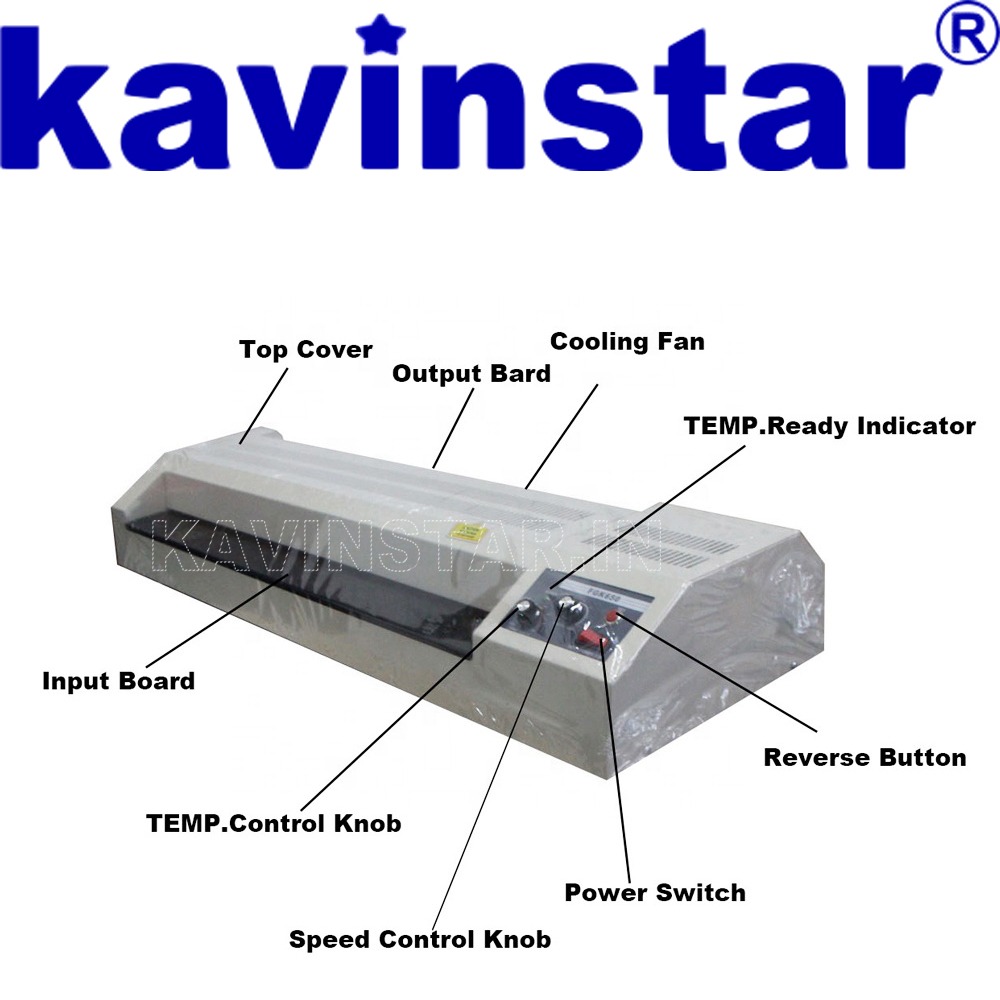 Whether you work at home, school, shop, or in the office, the right lamination machine can bring life to the finest laminating quality.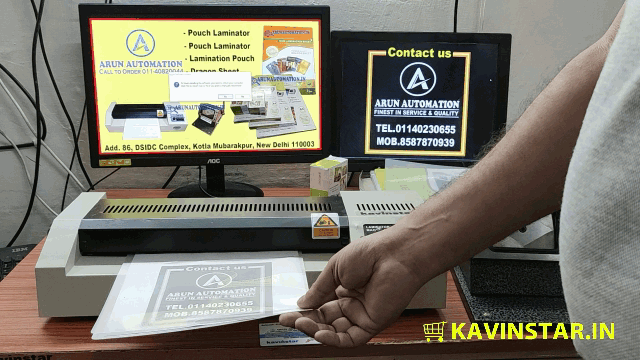 Lamination Machines – Stylish, Quick, and Convenient
Lamination machines are categorized into different types. Some of them include hot laminators, cold laminators, roll laminators, and pouch machines.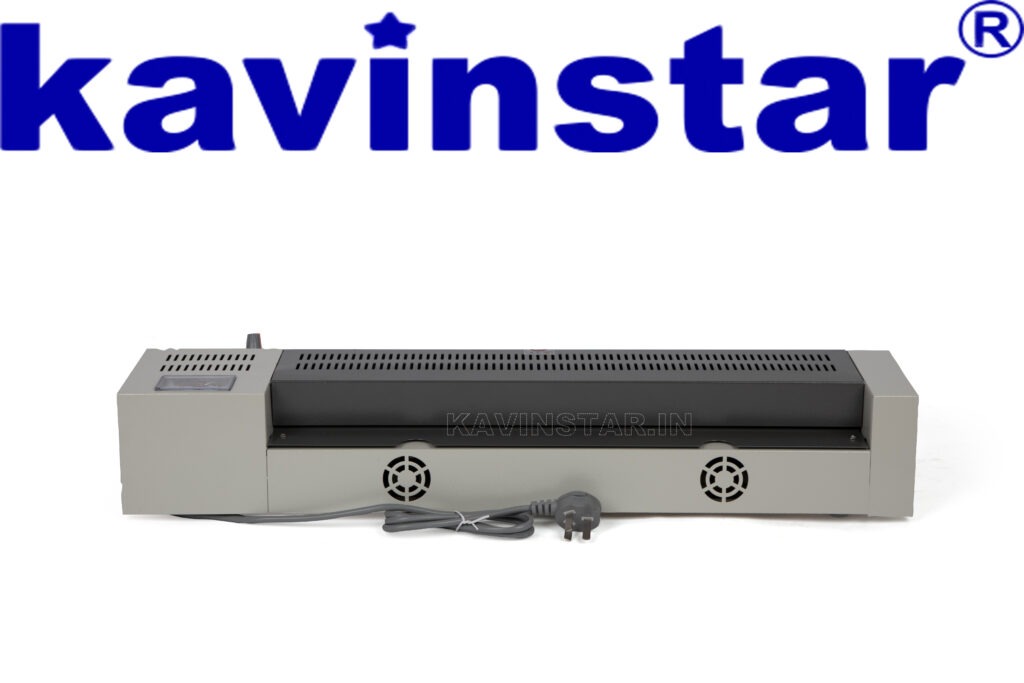 Hot laminators are ideal for coating items that are not affected by heat. These provide high-quality lamination. Cold laminators do not involve heat and come with self-adhesive laminating rolls and pouches. They are sometimes used for temporary laminations. These are basically used for prints that might be sensitive to heat like carbon copies or inkjet prints. Roll laminators are helpful in coating large documents. They are versatile and ideal for coating maps, banners, and large projects with much ease. This type is a preferred choice by most schools and organizations.
Pouch laminators come in large sizes and are ideal for posters, legal size papers, and menu size laminating. These are cost-effective and user-friendly models to suit all your laminating needs. Pouch models are a perfect addition to any home, office, school, and professional shop. They come with 2 rollers, 4 rollers, or sometimes even with 6 roller systems.
The adjustable pouch machines keep your documents perfectly aligned. Some of them have countdown timers and audible beep indicators. If you want to laminate small documents like index cards, this machine could be an effective option.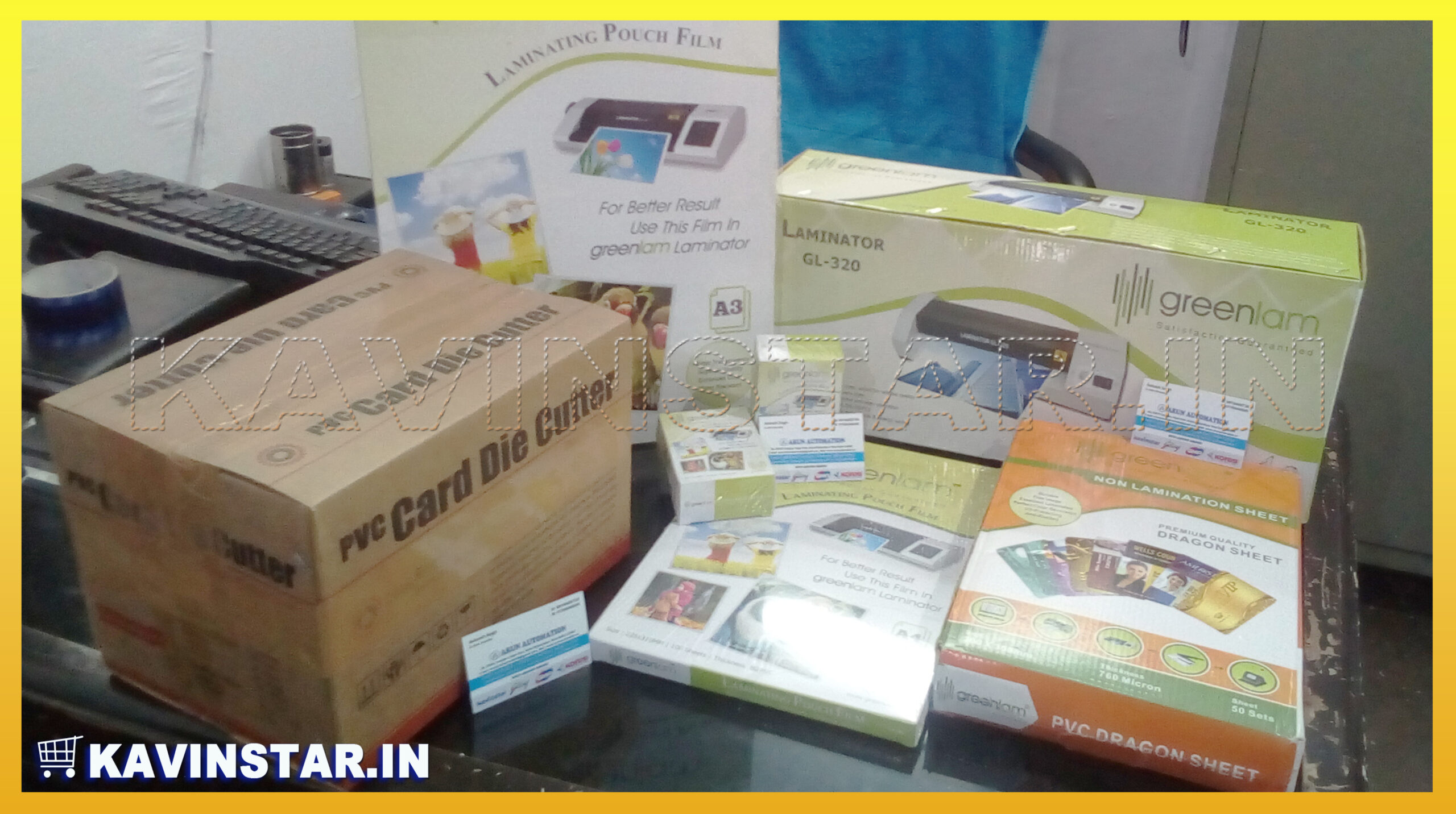 Some lamination machines come with auto-shut-off features that help conserve energy. Almost all machines use rollers to eliminate air bubbles, ensure secure adhesion, and perfectly move the laminated documents through the machine. Some laminators come with variable temperature control that allows you to adjust the heat level based on the laminating covers. Some models feature auto shut-off to prevent overheating.
Shop for Lamination Machines Online
For a safe and hassle-free shopping experience, you can buy lamination machines online. You don't have to move from shop to shop in order to find a perfect lamination machine; instead, you can just log onto the website and choose from the most popular brand Kavinstar.
How to Choose the Best Lamination Machine?
When looking for the best laminator, you want to choose a balance between speed, size, thickness capacity, and of course, the price tag. Additional features such as jam prevention and auto shut-off can help you if you're trying to choose between two similar laminators. Some laminators only have thermal technology and use heat to seal the laminating film and documents together.
Others also have cold laminating capabilities – meaning the film and documents are pressed together. If speed is a factor, the ideal laminator for you will be one that warms up quickly and can laminate more inches per minute. With that said, if you're looking for a laminator for your home, office, or classroom, check out our list of the best laminators below.
Pouch Lamination Machine Dealers in Delhi
At Arun Automation, we're empowered by making home offices as beautiful and functional as possible. We showcase the best home office trends, projects, and supplies out there, so you can spend less searching and more time doing what matters.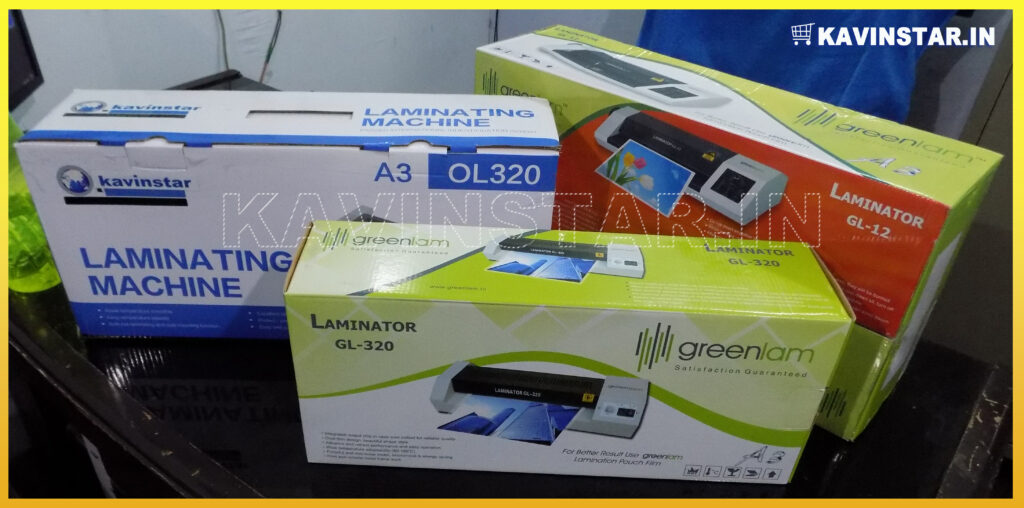 The Best Pouch Lamination Machine Dealers in Delhi
Which are the top Lamination Machine Dealers in Delhi?
Top Lamination Machine Dealers in Delhi is:
  ▪ Arun Automation
  ▪ Tel: +911140230655
  ▪ WhatsApp +918587870939
  ▪ Address: 73 & 74, DSIDC Complex, Near Bapu Park, Kotla Mubarakpur, New Delhi, Delhi 110003
  ▪ Email: [email protected]
You can check ratings, reviews, address, contact number, images, operational hours above.
How can Kavinstar help in choosing the best Lamination Machine Dealers in Delhi?
You can search Lamination Machine Dealers in Delhi on the basis of your location, popularity, ratings & reviews on Kavinstar. To get the best offers from business listed with Kavinstar, Get on the Best Deals on email with fillup the requirements. Businesses will contact with their best offers. You can negotiate with them. You can now call or whatsapp with arun automation and get quotes.
People also ask
1. How many types of lamination machines are there?
They can be categorized into several types such as thermal lamination machines, digi-thermal lamination machines, automatic thermal lamination machines, etc.
2. Are lamination machine dealers in Delhi open to customizing machines according to client's requirements?
Yes, in most cases, machine dealers are willing to customize machines. However, for such services clients usually have to pay an amount in advance.
3. How can I choose the right lamination machine for my requirements?
Having an approximate idea about the number of documents you would like to laminate can help you in shortlisting a lamination machine.
4. Do lamination machine dealers in Delhi deliver machines to the client's doorstep?
Yes, several dealers arrange to deliver the machine. Some may also employ qualified professionals to provide a demo of the functioning of the machine.
5. What is the approximate cost of a lamination machine?
The approximate price of a thermal lamination machine may vary from Rs. 3,000 to Rs. 30,000.
6. Can I use any laminating pouch with any laminator?
Just about any average-sized laminate pouch is going to work with any ordinary laminator.
7. Which lamination machine is best?
According to Kavinstar, OL 320 is best laminator for laminating id card to a3 size documents.
8. Which is better hot or cold laminator?
Cold lamination is your best option when laminating heat-sensitive documents. Cold laminating pouches use an adhesive that is activated with pressure. Cold laminators are generally easy and safer to use than hot laminators because they do not get hot and in many cases do not even use electricity.
9. Is laminating photos a good idea?
Do not laminate your photographs. The glue will dissolve the emulsion on the photograph. Avoid using rubber bands or rubber cement which contain sulphur and degrades photographic emulsions. Avoid using paper clips as they can abrade or scratch the surfaces of prints or negatives.
10. How do I choose a laminating pouch?
When selecting your pouch, make sure it's large enough to give you about a 1/2-inch border around the document. This ensures that it will be properly laminated. You also need to choose supplies that are the right thickness so that they'll be compatible with your laminator.
11. Can you laminate 2 pouches together?
Can I laminate multiple documents in one pouch? We strongly advise against laminating multiple cut-outs inside one pouch. Attempting to laminate more than one document in a pouch is likely to result in jamming. Instead, purchase smaller pouches and laminate each document individually.
12. What thickness of laminating pouches is best?
1.5mil are the thinnest ones available on the market. …
3mil pouches are the most commonly used option for larger sized documents.