Buy Currency Counting Machine in Gurugram, Haryana. We Offer a High-Quality Cash Counting Machine with a Fake Note Detector at Lowest Price. Contact us via Phone Call or WhatsApp at 9818409728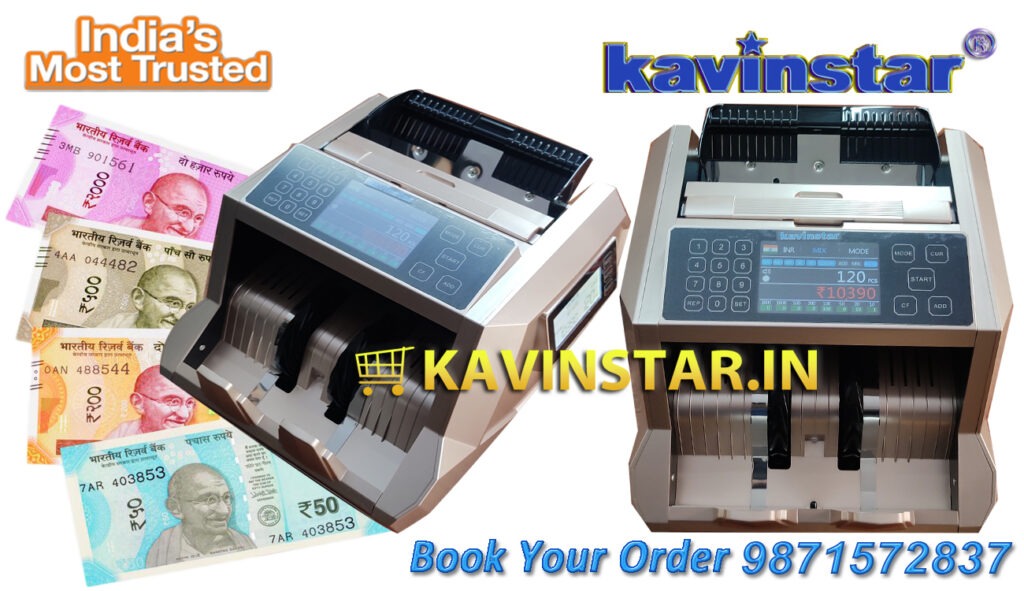 Contact Us Tel. 01140230655, Mob. & WhatsApp 9818409728 for more details visit our website https://kavinstar.in
The Kavinstar provides another great low range option furnishing a good balance between quality and price. Anesthetic finish typical of Kavinstar products coupled with a great array of functional features adorns this device.
Let's appreciate the reasons behind its inclusion on this list.
The Kavinstar note counting machine adopts the same classic setup but adds a little more class and artistry to the design. By using a curvy casing with a golden exterior surface. Another great twist to the design is the placement of the display as it is mounted in an upright position on top of the left edge.
The Hopper retains its position, whereas the stacker is located underneath. The machine also retains the medium size as the total weight unit is placed.
Main Features
Speed: 1000 notes/ minute.
Counting Modes: Incorporates Add and Batch counting functionality.
Display: It features a basic LCD display
Automation features: It incorporates automatic self-check, starts, and stop functions.
Warranty: 1 year term.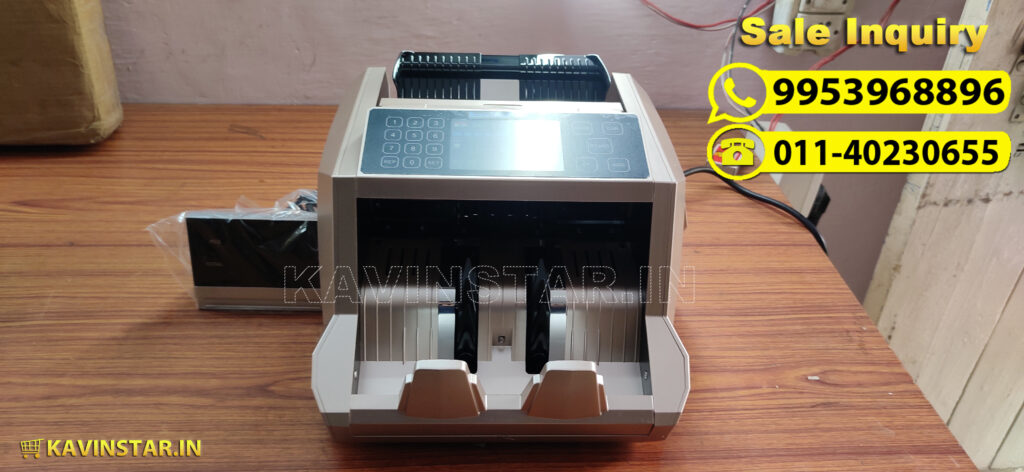 PROS (What we liked)
Great build quality and overall design: The machine features a stylish and durable construction quality.
Advanced detection system: It takes advantage of the qualities of Ultra Violet, Magnetic, and infrared to come up with a comprehensive detection mechanism.
User-friendly: A conveniently positioned display, functional buttons, and automated processes render the machine easier to operate.
The machine also caters for a wide range of currencies to add an extra layer of versatility.
Get Currency Counting Machine in Gurugram.
Apart from this, we advise you to be aware of duplicate brands of the same name. Only choose the products that have claimed to be and have written 'Sold by Arun Automation' on them.
For Bulk Enquiry / Retail Enquiry Please contact (in Hindi) by WhatsApp or Call to Mob. #8587870939 or #9953968896, Tel. #01140230655, Add: 73, DSIDC Complex, Kotla Mubarakpur, New Delhi-110003 (Office Hour 10:00 am to 06:00 pm, Working Days Monday to Saturday, Sunday Closed)
[TheChamp-Sharing]