We are prominent name in offering of premium quality Industrial Paper Shredder Machine. That is used to cut papers into tiny bits once put into them. Provided with waste bin, less power consumption. And low noise level are features of offer shredders. Call or WhatsApp 9818409728
Kavinstar provide Industrial Paper Shredder Machine is widely demanded. By our valuable clients for its excellent performance. Best quality, high efficiency and long working life. Moreover to this, our clients can avail this paper shredder machine at industry leading price.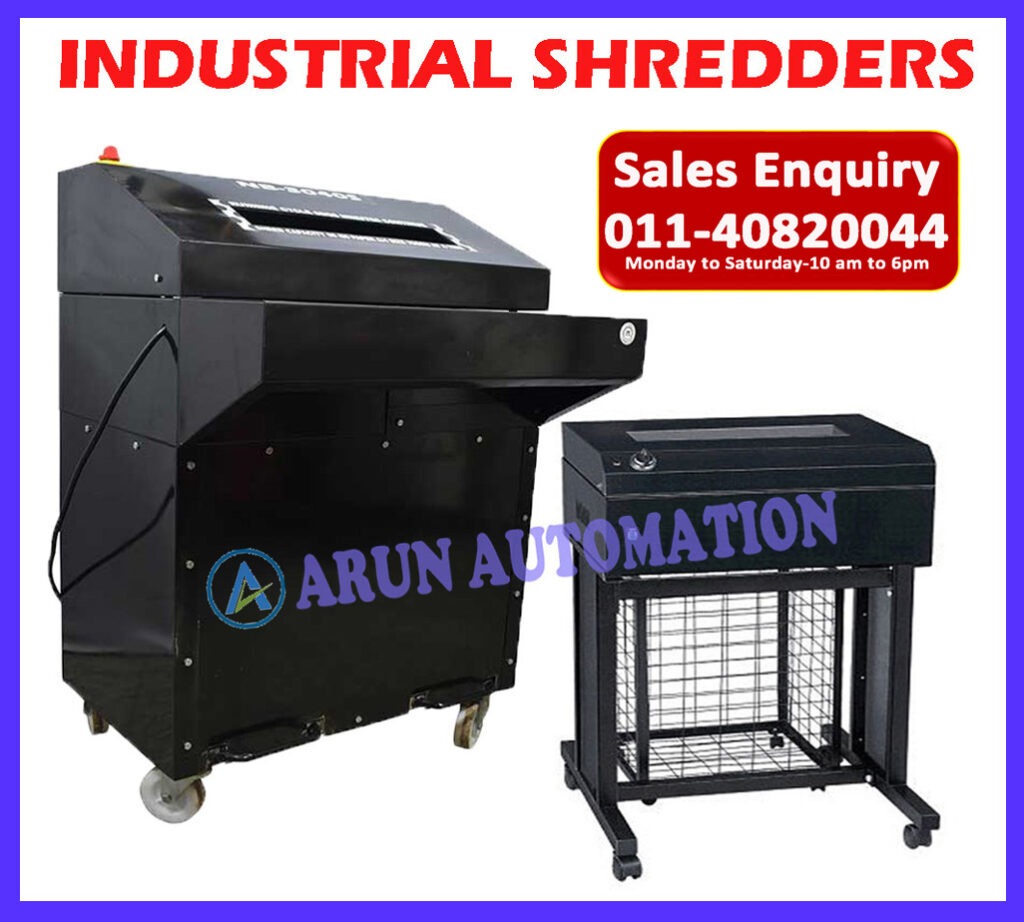 Marketed & Serviced By
Arun Automation
73 &74, DSIDC Complex, Near Bapu Park, Kotla Mubarak Pur, New Delhi, DL 110003
Hours
Working Day – Monday to Saturday
Sunday Off
10:00 am – 06:00 pm
Office Day and Time
Heavy duty paper shredder is useful when there is a lot of papers for shredding.
Big paper shredder machines can run non stop for long time. You can put 100 sheets together so shredding is very fast. (for more click following link https://rb.gy/g1wgo4)
Interested enquirer contact.. Arun Automation Telephone 011402 30655 WhatsApp 98715 72837
Make in India
India's Best Heavy Duty Paper Shredder Machine for High Capacity Shredding. This Type Shredding Machine Shred High Volumes of Papers and Documents Continuous.

Bulk Shredding
Are you looking for an office shredder to shred large amounts of sensitive documents. Here we recommend a heavy-duty shredder. These commercial shredders can shred high volume of documents continue.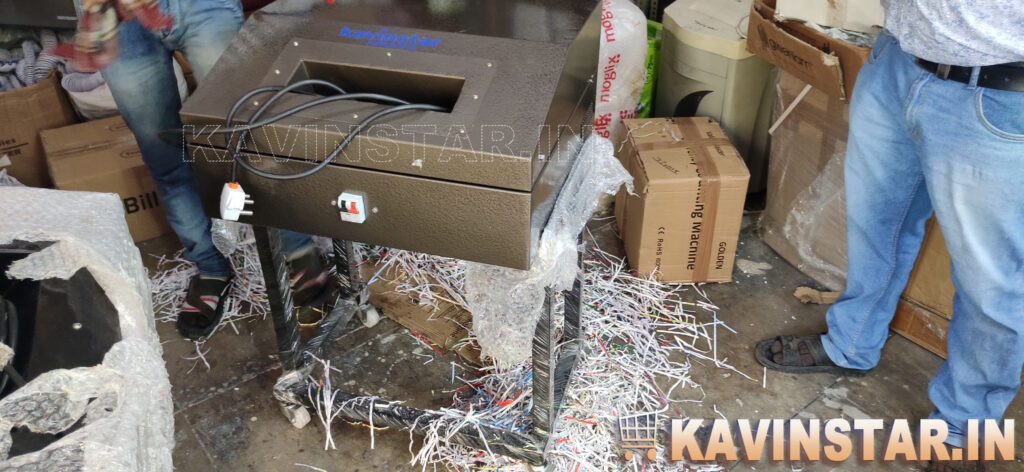 Long Duty Cycle
Standard paper shredders need to cool down after a few minutes of shredding. But a large paper shredder for heavy duty shredding is good to shred for long shredding time.
High Productivity
Industrial Paper Shredders or Paper Newspaper Katran Machine and other shredder machines from Kavinstar. We are well known for their efficiency and robust make.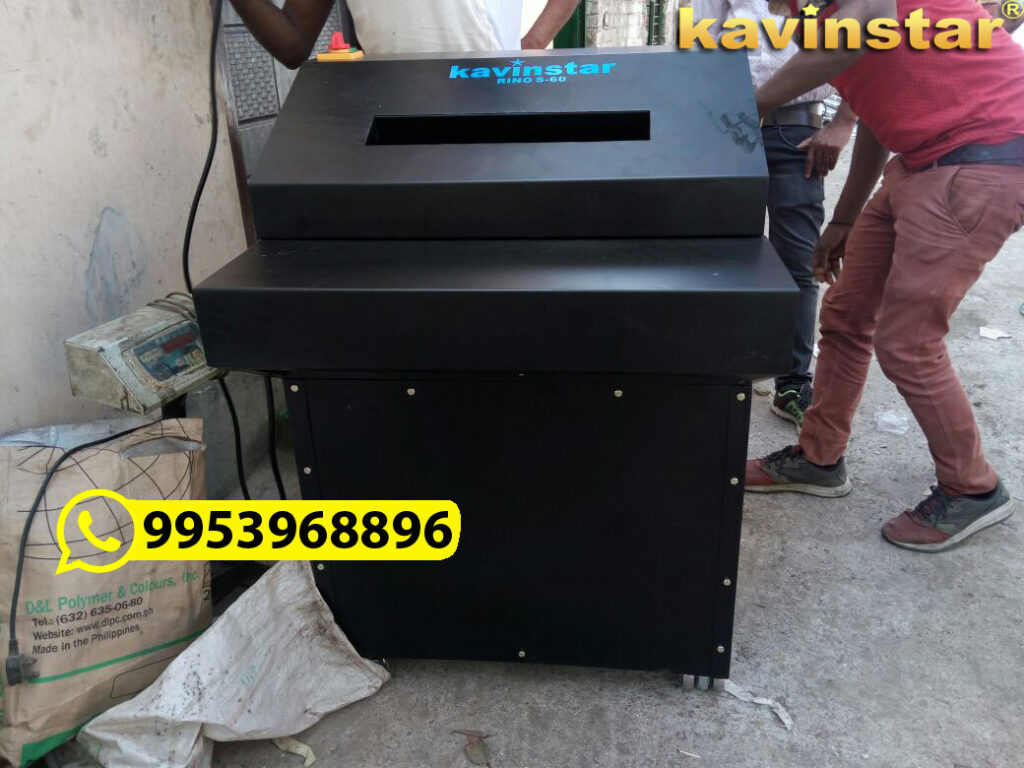 Newspaper or Paper Katran Machine is popular with Fruit Vendors as it is used during Fruit packaging.
Heavy duty paper shredder machine and it is used to shred newspapers which are used in packing fruits.
Usage
Kavinstar heavy duty shredder is used to reduce the volume of the rejected material. And to avoid duplication and misuse and hence it has applications in many industries. Such as: Companies, Label Printing Industries, Paper Mills, Packaging, Government Offices, Colleges, Banks, Corporate Office.
(Tel. 01140230655, Mob. & WhatsApp 9818409728).
[TheChamp-Sharing]