Cash Counting Machine in Delhi. This note counting machine can count Indian notes of any denomination. It has various sensors that help in magnetic as well as ultra-violet detection of fake notes. The display type of this machine is –LCD. Additionally, this also has a watermark sensor in it. This note counting machine is unique, advanced, and can count up to 1000 notes per minute. Call or WhatsApp 9818409728

In the Delhi, A certified cash counting machine (Bill Counter) Kavinstar is an advanced Cash Counting Machine Manufacturer In the Delhi, Buy a certified Currency Note Machine (CNM) from Kavinstar. Is an registered and advanced Cash Counting Machine in Delhi, for the counting of Indian rupee note with fake note detection, including Mix Value and the Add, and Batch and Sorting.
https://kavinstar.in/product-category/currency-counting-machines/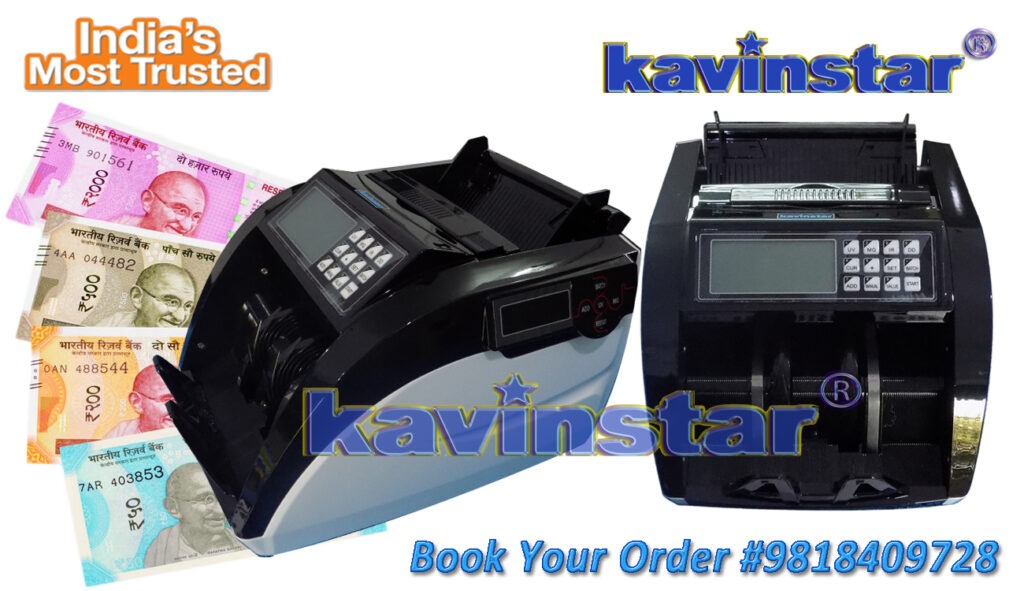 There is a separate extension display on this product. You can pre-set batches of notes between 1 to 999 notes. The switches in the control panel are micro touch. The holder capacity of this product is 15 mm, whereas; the stacker capacity is 30 mm. It can run in an AC Voltage supply of 220 Volts. This note counting machine consumes 60 Watts of power.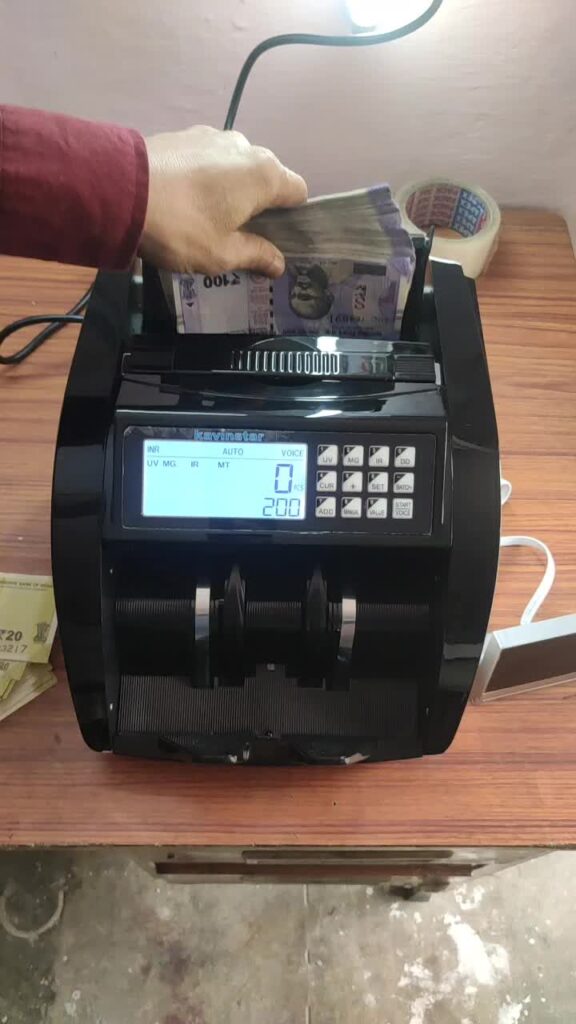 The outer material of the product is made from plastic (in India). Buyers are also provided with a warranty period of one year from the date of purchase. You are advised to follow the manual instructions very carefully. The Kavinstar product comes only in white color. If the friction in the machine is too strong. You can turn the back screw in the anticlockwise direction. You can also watch instructional videos of the counter's operation for tutorials on its working.
What we liked in This Currency Counting Machine
The sensors of the product always provide accurate results.
The material of the product has excellent strength.
The machine is easy to use and operate.
[TheChamp-Sharing]