Currency Counting Machine in Delhi (Call or WhatsApp 9818409728). Kavinstar is the most reputed brand in India that has a multitude of products in different categories, ranging from home security to industrial security solutions. One of the popular products in their industrial security line is Kavinstar NP-150 LCD Note Counting machine.
| | | |
| --- | --- | --- |
| Type | Min Price | Max Price |
| Basic Currency Counting Machine with Fake Note Detector | Rs 5500/Piece | Rs 7000/Piece |
| Semi Value Currency Counting Machine with Fake Note Detector | Rs 7000/Piece | Rs 11500/Piece |
| Mix Value Currency Counting Machine with Fake Note Detector | Rs 11500/Piece | Rs 21000/Piece |
https://kavinstar.in/product-category/currency-counting-machines/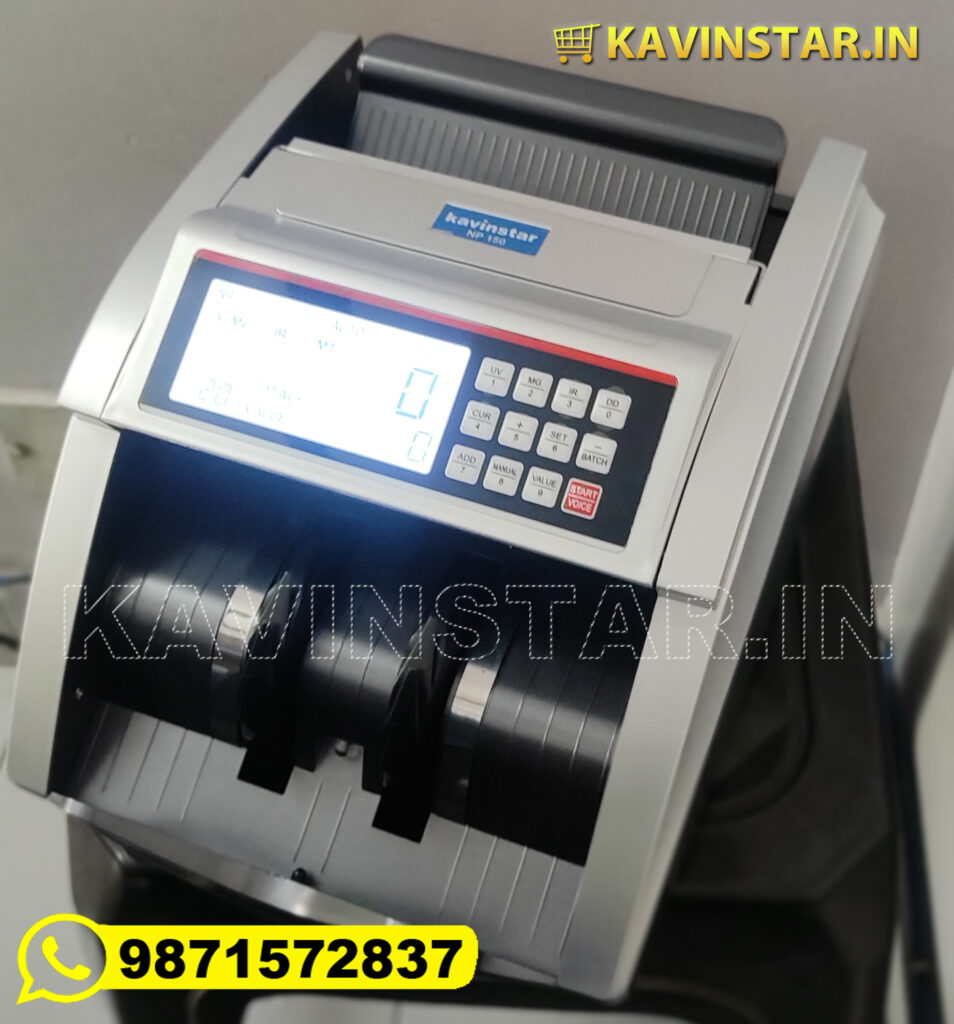 The Kavinstar NP-150 LCD note counting machine is a heavy-duty note counter machine in India. The device is made for heavy usage, mostly in banks and other financial institutions that deal majorly in cash transactions. This product is capable of counting the loose notes but not the note bundles. It has auto fake note detection sensors that warn you if any of the currency notes are fake.
Features:
Fake Note Detection
UV, MG, and IR sensors
Automatic Start and Stop
Big TFT LCD Display
Semi Value Counter
Voice On/Off Feature
Add, Batch, Count Mode
The Automatic Ultraviolet, Magnetic and Infrared sensors sense the note identification marks and confirm if it's a legit note or not. If it's a fake note, you'll immediately hear the buzzer indicating a fake note in the bundle. As the indicator buzzer starts ringing, the machine stops counting at the fake note. So, you can remove the fake note easily and continue with the counting of the remaining notes. Another great thing about this machine is the Big TFT display on the device. The display shows you detailed information about the number of bills counted and also the total amount.
The controls of this machine are simple. You can start, stop, reset and enable/disable the UV and magnetic detection feature. There are separate buttons provided on the machine for easy control. Unlike the other products, this machine can count 300 notes of any denomination at a time. The counting speed of nearly 1000 notes per minute is excellent and commendable. While counting the notes, it can examine and batch the broken notes and half notes. This feature is extremely helpful for all cash-only businesses, as it prevents loss due to the acceptance of the fake, broken and half-notes.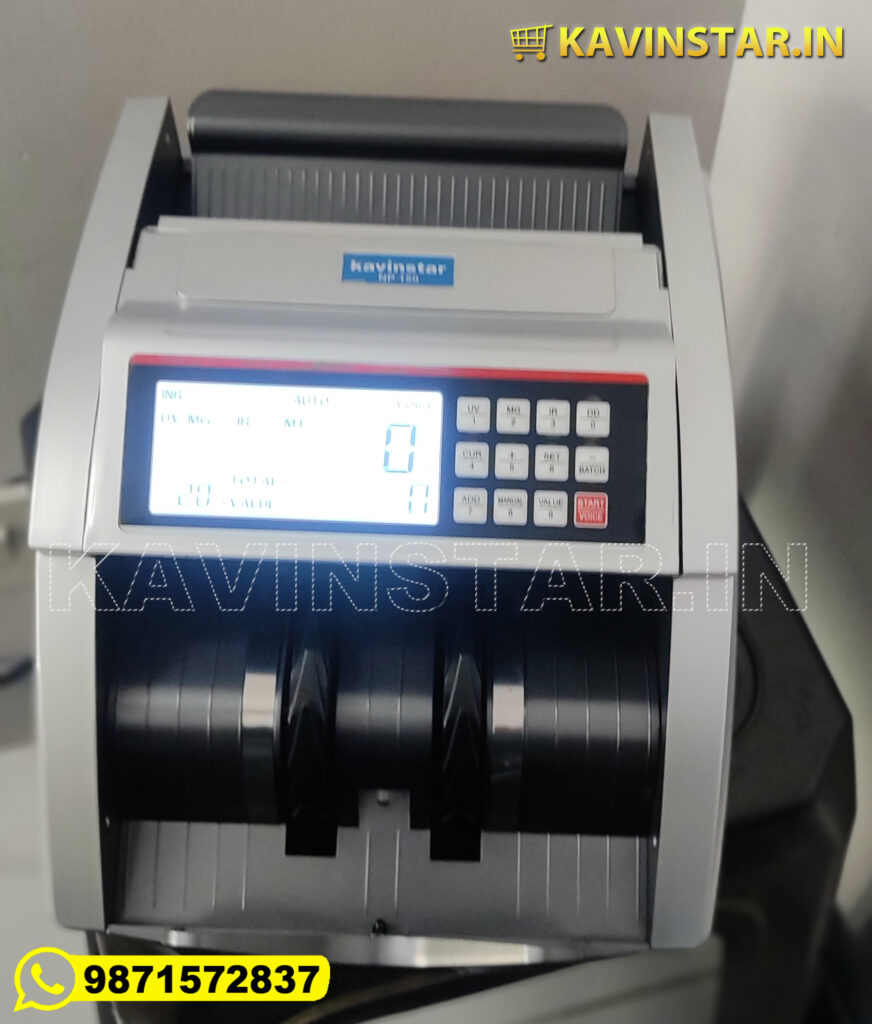 Super Fast 1000 Notes per Minute Counting Speed
Elegant Design
Fake Note Detection Feature with Alarm Buzzer
Can Store 300 Notes in the Hopper
Suitable for Heavy Use in the Financial Institutions
Apart from this, we advise you to be aware of duplicate brands of the same name. Only choose the products that have claimed to be and have written 'Sold by Arun Automation' on them.
====================================================
For Bulk Enquiry / Retail Enquiry Please contact (in Hindi) by WhatsApp or Call to Mob. #8587870939 or #9953968896, Tel. #01140230655, Add: 73, DSIDC Complex, Kotla Mubarakpur, New Delhi-110003 (Office Hour 10:00 am to 06:00 pm, Working Days Monday to Saturday, Sunday Closed) ====================================================
[TheChamp-Sharing]