Personal Paper Shredder Machines (Mini /Small Shredder)
Small, portable, mini and personal paper shredder machine A shredder may help you dispose of your most confidential data, whether it is for business or personal usage, whether it is on paper documents, CDs, or even credit cards. Along with the best models we've tested, here are some things to think about before buying for one.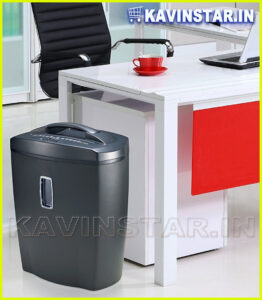 Looking for a Small Office Paper Shredder?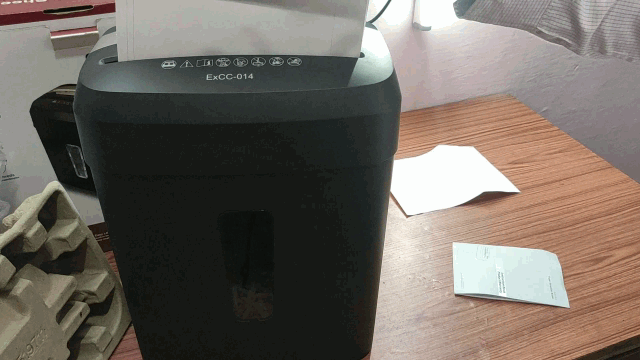 If you're in need of a small office paper shredder to securely destroy sensitive, legal, and confidential documents, you've come to the right place. We offer a wide selection of small office paper shredders that have received positive reviews from satisfied users. These shredders have proven their great performance in shredding private, confidential, and legal documents without any issues.
Small office paper shredders in a variety of sizes and price points are available at our store. Whether you need portable options or industrial-strength shredders, we have the ideal solution to help you protect your identity and that of your business from fraud and identity theft.
We offer small office paper shredders at competitive prices, ensuring that you get the best value for your investment. Our collection includes high-performance and high-capacity shredders, all available at the lowest possible prices. Take advantage of the best discounts and deals on small office paper shredders.
If you're looking to buy a mini or small personal paper shredder machine online, we have you covered. Our platform provides a convenient and secure way to purchase mini and small paper shredders. Whether you need a personal paper shredder for home use or for your small office, we have the right options available.
Our range of personal paper shredder machines ensures reliable and efficient shredding of your sensitive documents. From compact models to portable shredders, we offer diverse choices to cater to your specific needs.
When it comes to office paper shredder machines, we have a variety of options that deliver superior performance. These machines are designed to handle the shredding demands of an office environment, providing reliable and secure disposal of confidential information.
If you're looking for the best paper shredder for home use, our selection includes top-rated models that have been tested for their effectiveness and durability. Trustworthy and efficient, these shredders offer peace of mind when disposing of sensitive documents at home.
Don't compromise on security – choose the best home paper shredder or small office paper shredder from our collection. Our professionals are always available to assist you in finding the perfect shredder and address any questions you may have.