Best Currency Counting Machine Dealers in Nehru Place. Note Counting Machine Suppliers Nehru Place, Delhi. Get Lowest Prices Currency Counting Machines in Nehru Place, Delhi. Currency Counting Machine (Counts Bills Only, Does Not Identify Dollar Amounts) Counts Indian Money. Detects Counterfeit. 1 Year Full Warranty. Call or WhatsApp 9818409728
Currency Counting Machines Prices in Nehru Place, Delhi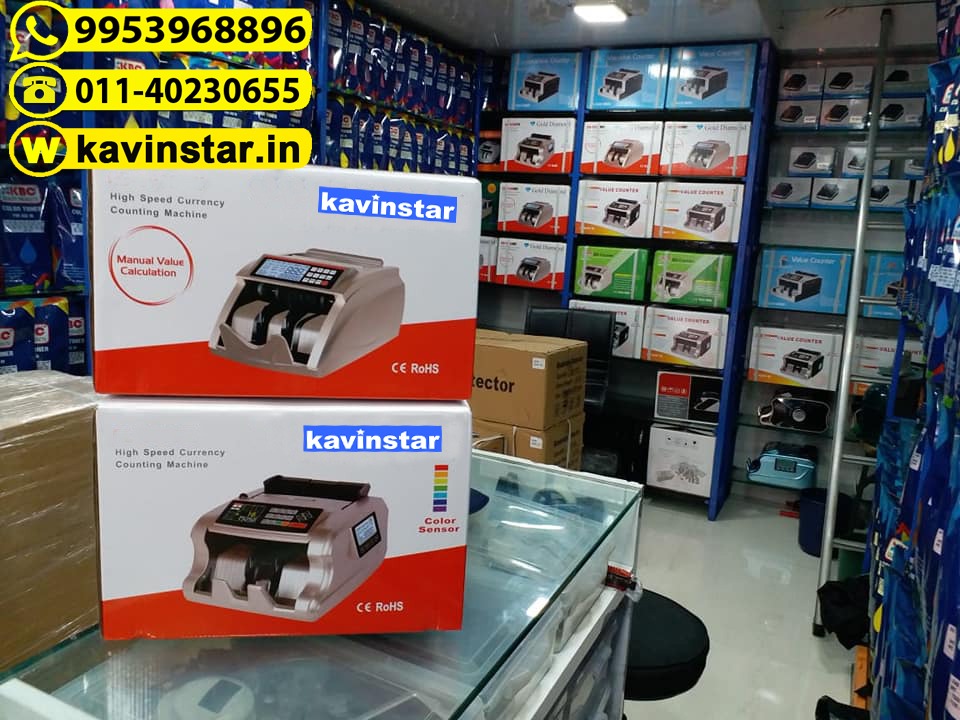 Get The Best Currency Counting Machine Dealers in Nehru Place, Delhi.
Get Best Quote Call Now #9871572837 or #9953968896 or #01140230655,
Add. ARUN AUTOMATION, 73 & 74, DSIDC Complex, Bapu Park, Kotla Mubarakpur, New Delhi 110003,
Working Hour 10:00 am to 06:00 pm, Monday to Saturday (Sunday Closed),

PLEASE NOTE – Does not differentiate between bills!!!! Does not detect the value of bill. Will only count the amount of bills, not the total money amount.
Buy Latest Currency Counting Machine Online
INTELLIGENT – Ultraviolet, Magnetic, and Infrared Counterfeit Bill Detection. Half-note , Abnormal-note Detection 1 Year Full Warranty, Lifetime Tech Support, from Kavinstar
FAST– Counting speed:over 1,000 bills per minute.
WELL DESIGNED– Built in Carrying Handle. Overheat Protection No need to feed bills- Just lay down the stack on the tray Compare with similar.
Currency Counting Machine Dealers in Nehru Place, Delhi.

High Speed
Tired of counting bills by hand? A Royal Sovereign cash counter will help speed up this tedious and time-consuming process. The machine counts at a fast rate of 1,000 bills per minute. Avoid driving yourself crazy with counting and recounting money by hand.
Maximum Security
Far more effective than a simple pen or UV lamp, the machine is equipped with counterfeit detection that checks the bill for Ultraviolet, and Magnetic Ink to ensure it is authentic Indian currency. For fast, easy defense against counterfeit money, add this unit with integrated counterfeit detection, to protect your business against fraud.
Large Hopper Capacity
Far more cash at once! This convenient hopper holds 200 bills at a time.
This machine automatically starts counting when bills are placed in the hopper and automatically stops counting when bills run out. Money counting made easy with the Kavinstar electric bill counter.
Accuracy
Reduce loss due to human counting errors. Kavinstar cash management items are designed for the best user experience in mind. The Machine has a batch mode which allows for accurate bill banding and storage. Simply set the batch number and let the machine count to the present batch number. Keep a cumulative total of all bills counted with an integrated Add mode.
User-Friendly
Why count manually when it can be done for you? The machine features an easy to use control panel for accurate bill counting. When the machine detects a counterfeit bill, the machine will stop counting to allow the removal of the counterfeit bill. Save time and increase productivity with this high-quality, money counter.
Portability
Take the Kavinstar anywhere where money counting is needed with its compact size and convenient, retractable handle. The Machine is the ideal money counting solution for homes and businesses in need of a reliable and durable integrated bill counting system.
________________________________________
Keywords: "note counting machine price in delhi" "currency counting machine price in delhi" "cash counting machine price in delhi" "money counting machine price in delhi" "loose note counting machine price in delhi" "bundle note counting machine price in delhi" "currency counting machine price in Gurgaon" "note counting machine price in Gurgaon" "cash counting machine price in Gurgaon" "money counting machine price in Gurgaon" "currency counting machine price in Noida" "note counting machine price in Noida" "cash counting machine price in Noida" "money counting machine price in Noida" "currency counting machine price in india" "note counting machine price in india" "cash counting machine price in india" "money counting machine price in india"
[TheChamp-Sharing]