Wiro Binding Machines (Metal Wire Binder)
Wiro binding machines or Wire binding machines is one of the most popular bookbinding formats being used today. Wire binding elements are available in three different hole formats, commonly referred to as "pitch" in the industry. These three-hole patterns are 2:1, 3:1, and Spiral-O. The 2:1 pitch is designed for machines that punch two holes per inch.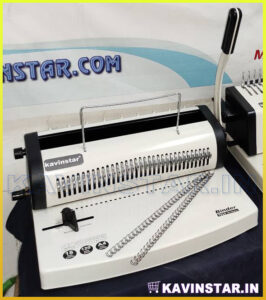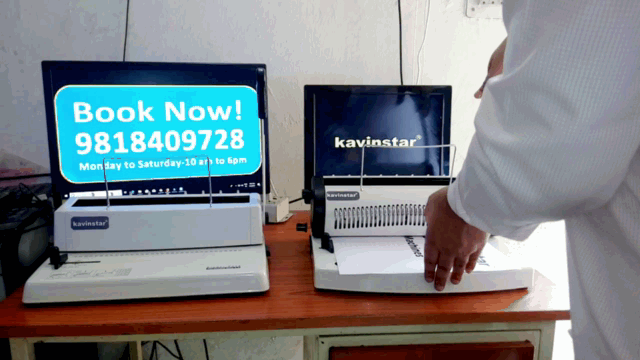 WIRE BINDING MACHINES provide a high-tech look that lets pages lie flat and turn 360 degrees. These binding machines are easy to operate. We offer Wire Binding Machines that feature manual punching and closing, electric punching and manual closing, and separate punching and closing machines. There are 2 different hole patterns that use Double Loop Wire. The standard and most popular Wire Binding Machines punch 32 holes (3:1) and allow you to bind from 1/4" to 9/16". Wire Binding Machines that punch 21 holes (2:1) allow you to bind from 1/4" to 1 1/4" in thickness. Most Wire Binding Machines are available in a 3:1 or 2:1 hole pattern, please call us for more information at 011402306555 1.Made of steel, very strong and easy to operate 2.With all selectable pins, can punch small paper like A4, A5, B5, etc.

Heavy Duty Wiro Binding Machines – Kavinstar Wire Binding Machine is excellent for high-quality wiro binding, easy to install and operate they are extremely user friendly. Our highly skilled service has been acclaimed for its minimal cost, as compared to competitive products that otherwise would have to be frequently replaced.