Thermal Binding Machines (Hard Cover Binder)
Thermal Binding Machines uses heat to create a low-cost but very professional look for your documents. This style of binding allows you to easily add or remove pages that have already been bound. This is one of the strongest desktop binding solutions available. Thermal Binding machines can bind multiple documents in one minute.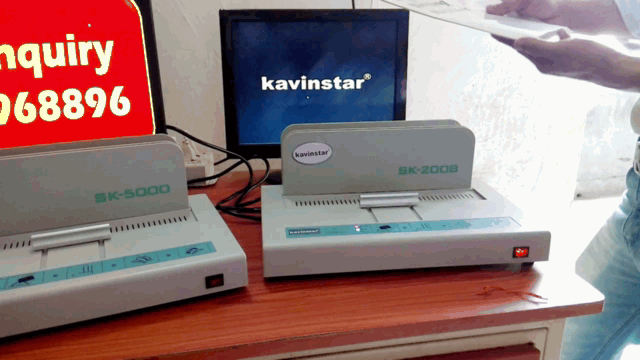 The glue used to seal the spine creates a very clean and professional look for your documents. How does it work? It's actually very simple. In fact, it's probably easier than most other types of binding. With the glue already in the spine of the cover, you insert your document in the correct size Cover, place the cover spine side down in the thermal binding machine and touch the start button. That is all there is to it.

The machine will heat and liquefy the "glue" adhesive that has been pre-applied in the spine of the cover so that it binds to the paper you have inserted. In less than a minute the cycle is complete. Once it's finished, you need to let your document cool for a few minutes so that the glue sets and keeps the paper secure.