Comb Binding Machines (Plastic Spico Binder)
Comb binding machines /Spico binding (sometimes referred to as "cerlox or surelox binding") is one of many ways to bind pages together into a book. This method uses round plastic spines with 19 rings (for US Letter size) or 21 rings (for A4 size) and a hole puncher that makes rectangular holes.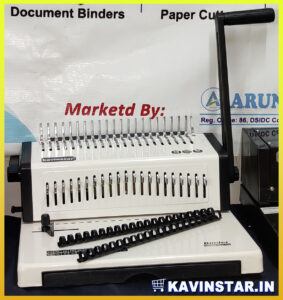 Plastic Comb Binding is still the most popular binding method today! Plastic combs are widely used by schools and businesses and are also easy for home use.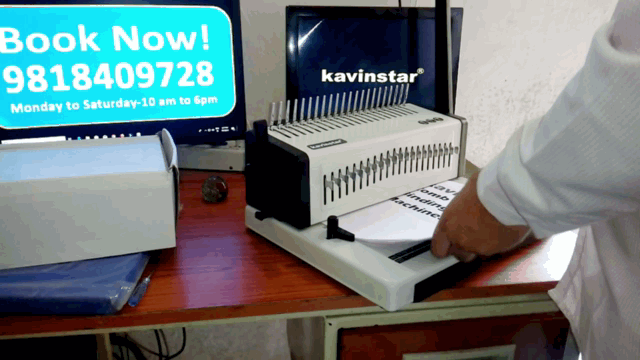 Comb Binding Machines are easy to use and affordable. You'll enjoy substantial savings over costly outsourcing by bringing your comb binding jobs in-house. Plastic Comb Binding Machines are available in either manual or electric punch. An electric punch machine is more common in the office and school marketplace as it alleviates operator fatigue on larger binding jobs.

The punch capacity of the plastic comb binding machine is important also. If your plastic comb binding jobs often contain numerous pages a larger punch capacity will be benefit you greatly. If comb binding twenty 100 sheet presentations you'll need to punch your paper 200 times with a 10 sheet punch machine as opposed to 80 times with a 25 punch capacity comb binding unit.
As you can see this is where an electric punch model is extremely helpful.